I'm addicted to lists, so once again I'm linking up with The Broke and the Bookish on their Top Ten Tuesdays bookish meme. This week's theme is Top Ten 2015 Releases I Meant To Get To But Didn't (check it out!).
Here are my top ten (roughly in the order they came out) but there were others too. Apparently 2015 was a big year for books coming out that I want to read and either didn't get ahold of or didn't find time for. Hopefully I will get to a lot of them this year! 🙂
I own this and can't BELIEVE I haven't read it yet. It's a Christian allegory novella, like… seventy pages long. I just need to sit down and read it, especially as I own a copy!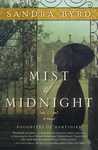 I won this in a giveaway, and again, I can't believe it's still sitting on my shelf unread! This must be remedied. It sounds like a mysterious intriguing historical romance.
It's the sequel to A Tale of Two Castles, of course I need to read it! I just need to get to the library to snag this…
I'm irrationally drawn to this book because it's about books and alternate history… I actually held it in my hands but could not check it out from the library as it was NaNo and I did not actually have time to read it… Yes, I reget it now. I need to try it…
I held this one too! *flails* Oh, the pain and sorrow that writers have when they have no time to read… No idea why I want to read this one but it intrigues me so I'd like to try it out sometime.
I haven't yet been able to get into reading the Ilyon Chronicles yet, as Resistance is such a monster of a pagish book that it daunts me… However I may manage to trick myself into starting the series by starting with this small prequel which is currently waiting on my shelf to be devoured in probably a sitting. Because I hear great things of Jace and must meet him.
I recently snagged an ebook copy of this, and am positively dying to get to it. Can't wait to continue this delightful contemporary fantasy series (The Book of Sight)!
I'm currently reading this, loving it, and am so mad at myself for not getting to it sooner! I was supposed to review it eons ago and got so swamped with NaNo and holidays that I wasn't able to look at if for MONTHS. Fortunately I'm now trying to remedy that as fast as I can… I've been looking forward to this ever since I finished reading The Seahorse Legacy.
I don't know. But Arabian Nights retelling? Sounds… coolish. Yet again, a trip to the library is due…
Last but very much not least (in fact I may be the most excited about this one) another fairytale retelling by Melanie Dickerson! I just learned this is at my local library and I'm now dying to charge down there and kidnap it post-haste! AAHHH! *flails* I'm so excited to read it sometime! 🙂