Here are some books coming out this year, hopefully!
I have no illusions that I'll be READING them all this year (there's ONLY, like, 25 of them… >.> *cough*) but for some reason I keep tabs on books that are releasing soon, so I thought I'd share them with you!
Details and release dates are, of course, subject to change, and this is just the information I've gathered, to the best of my knowledge. (Not to mention there are probably a billion other titles releasing this year that just haven't been announced yet! *collapses under flood of awesome new releases*)
All of the titles below link to somewhere you can find out more about the book, if I could find links. 🙂
In roughly chronological order…
---
by Joanna Ruth Meyer
January 9
This is by a Twitter friend of mine, who I met through a mutual love for Diana Wynne Jones novels, so I'm curious about her book — it looks really interesting!
The Lost Plot (The Invisible Library, #4)
by Genevieve Cogman
January 9?
(Not sure on the date, as books that release first in the UK always confuse me…) I have only read the first book in the series, so I need to get to the library (haha) and read the next two. BUT this fourth one sounds fascinating because alternate magical Chicago gangsters from the 1920s and other fun stuff. *nod*
by Kyle Robert Shultz
January?
The dragon Malcolm Blackfire from the Beaumont and Beasley series is getting his own spinoff! Featuring magical artifacts and an interesting jewel thief lady. This is Regency Fantasy and has (I hear) Excalibur, and I COULD NOT BE MORE EXCITED.
Horseman (Crocket & Crane, #1)
by Kyle Robert Shultz
January?
I technically already read this on Wattpad (and you can too!) but I'm so excited for it to be released for real! It's a magical alternate Wild West with Legend of Sleepy Hollow dashes and is so fun and I love it. XD
by DJ Edwardson
February 6
The paperback is already out but the kindle version is releasing in February. Look for my review around then! I've been wanting to read a fantasy novel from this author for AGES because I love his blog, so I'm excited. 😀
by Jenelle Leanne Schmidt
Spring 2018?
I'm BEYOND EXCITED for this wrapping up of The Minstrel's Song series. I read King's Warrior and Second Son last year, and re-read Yorien's Hand (SO MUCH LOVE) and I'm on the edge of my seat to get to read more about these beloved characters! ❤
by Jamie Foley
March 10
So excited and so nervous for this one! But mostly excited. XD I love Jet SO MUCH and can't wait to see what all these characters get up to in the conclusion to a trilogy I read most of last year and loved.
by Kyle Robert Shultz
January (Maybe)
Nick and Cordelia and Crispin and co. tackle an Aladdin retelling and I'M SO EXCITED! After that explosion of a book which was The Stroke of Eleven, I need more to find out what happens to my precious characters. o.o
by Jill Williamson
April 17? June 19?
There are conflicting dates for this one but I THINK one is the hardcover and one the paperback release. I was mildly (read: hugely) devastated by the second book, BUT I'm still looking forward to seeing how this trilogy completes! (So pretty, too…) And then I'll want to re-read the Blood of Kings trilogy… 😉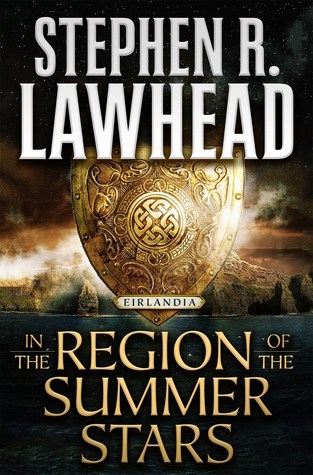 by Stephen R. Lawhead
May 15
Mr. Lawhead's newest novel after the Bright Empires series (which I loved!) — I don't know much about this other than it being Celtic, and fantasy, both of which intrigue me highly…
by Jeanne Birdsall
May 15
The final Penderwick book… I don't know how I feel about this. o.o Or about what might happen in it! But it's Penderwicks, so naturally it's going on my library wishlist!

by Gillian Bronte Adams
June 5
This is wrapping up the fantasy series which began with Orphan's Song and Songkeeper and I'm on pins and needles to know what happens. o.o (THAT COVER, THOUGH!)
by C. G. Drews
June 7
This is by Cait @ Paper Fury, who finally has a book coming out! It's a modern story and doesn't sound like quiiite the sort of thing I read very often, but I'm excited for her and might end up reading it at some point. 🙂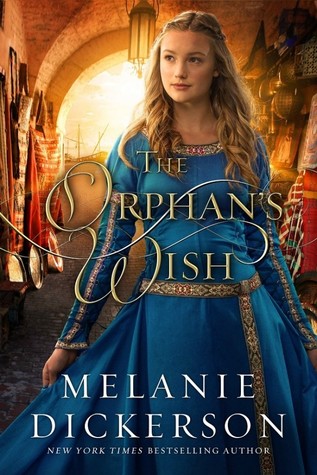 by Melanie Dickerson
June 26
Another Hagenheim book, this one is also an Aladdin one (so many of those!) and I always enjoy this author, so we'll see how it is. 🙂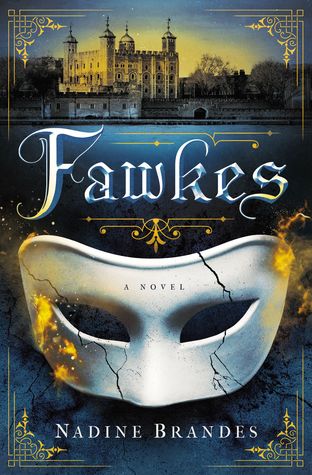 by Nadine Brandes
July 10
I've never read this author before because I can't stand dystopian, so when I heard she's branching into a new genre, I became curious to see how this book will turn out! Alternate history/fantasy/gunpowder plot? Definitely sounds fascinating!
RUMORED
Please keep in mind that these are things that may or may not release this year or at all, so. They're just notes I've made of rumored books, because I'm weird like that. XD
Superheroes and fun and Blaze and Anvil! Want. 😀
I'm not caught up on the Ilyon Chronicles by any means, but I do keep up with the releases; I'm curious about Jaye's modern story too.
Book 2 of the Faeries of Myrnius, this sounds super fun. 🙂
A Twelve Dancing Princesses retelling set in Renaissance Italy. I definitely want in on this!
I hear Jill is hoping to finish up the Spencer series, which I'm behind on, but I love keeping up with what she's releasing anyway. 🙂
Untitled: another Legends of Light novella by Hope Ann
Continuing the series I started reading in Burning Rose, this is a Twelve Dancing Princesses retelling, so obviously I NEED IT.
Volume 3 of The Order of the Twelve Tribes by Daley Downing
And of course I need more of the modern/faerie goodness of this series which started with Masters and Beginners & Rulers and Mages. 🙂
Of course I'm excited about these, whatever they'll be, because I'm obsessed with the Afterverse BECAUSE RETELLINGS AND HUMOR AND BELOVED CHARACTERS. (Don't get me started on how nervous I am about all the MEEPery though. XD)
---
And there you are! Are you excited about any of these? Are there any I'm missing that you have on your upcoming-releases-I-need radar? Let's chat about book excitement!!
Thanks for reading! 🙂
Dream away in those pages . . .
~ The Page Dreamer / Deborah O'Carroll